Machinery Transportation and Installation Experts

Sankyu U.S.A., Incorporated is an international freight forwarder and logistics supplier specializing in cargo transportation to and from the Far East with a special emphasis on Japan cargo, as well as China and Southeast Asia. Sankyu U.S.A. is also a contractor for the installation and erection of industrial machinery and equipment for new or existing plants in the United States and the Far East. As a part of the worldwide Sankyu Network, Sankyu U.S.A. offers logistic and construction solutions to the international industrial marketplace. Sankyu U.S.A. services include plant engineering and international freight forwarding, as well as oversize and overweight transport.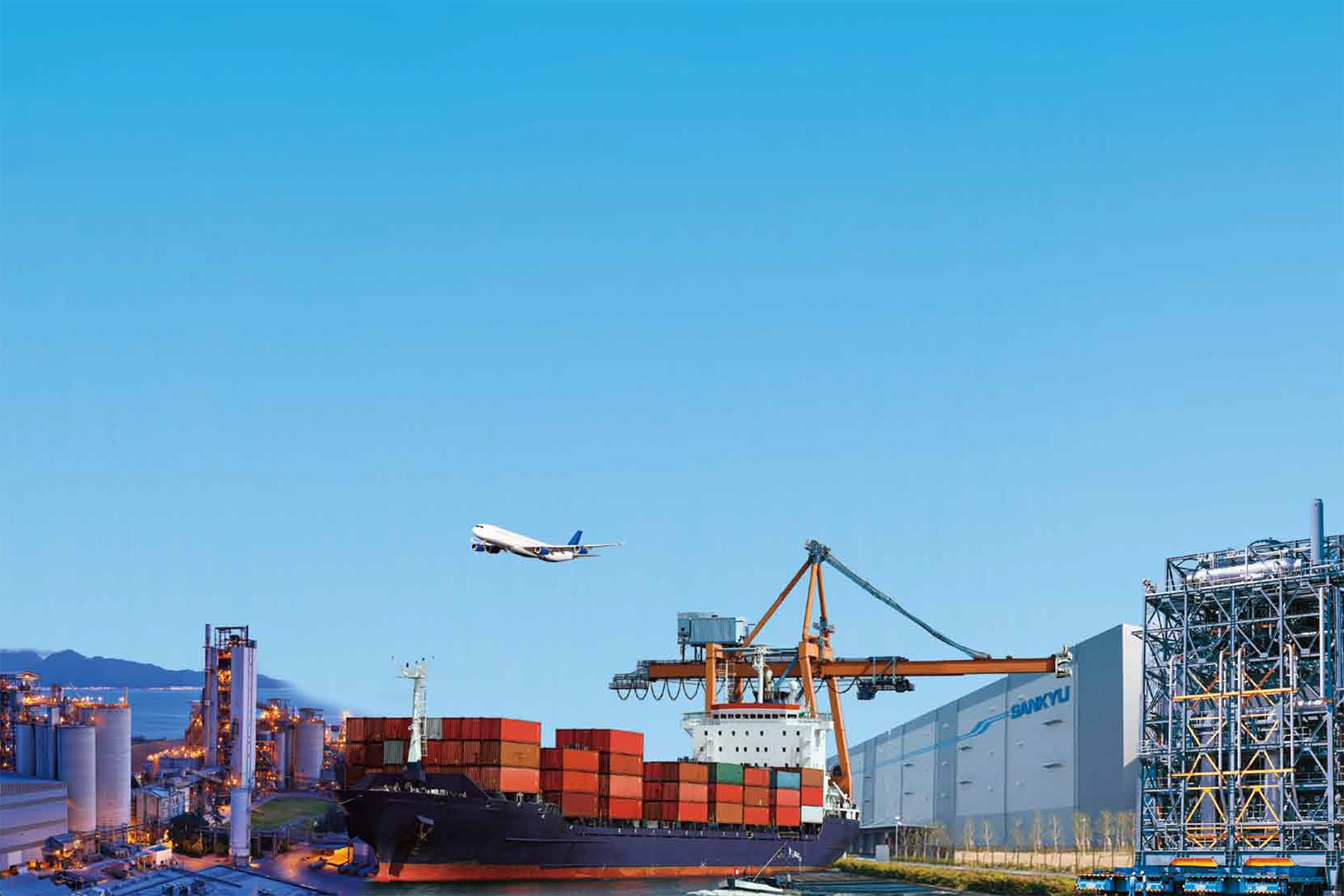 Providing Total Logistics and Plant Engineering Service and Support for 100 Years
We plan and communicate with our customers and are uniquely qualified to handle specialty cargo that is oversized or overweight.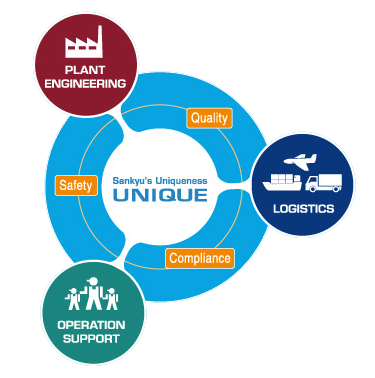 Total Support
SANKYU UNIQUE - The Sankyu Group provides Total Support to customers by expertly blending all aspects of plant engineering and freight forwarding. Our complete communication approach keeps you informed throughout every stage of the process – from the planning and construction of new or renovated facility projects to the freight forwarding and installation of heavy or specialty machinery cargo. Sankyu total support is designed to ensure your total satisfaction.